Past - Silver Spring

The life of Link Simulaton Systems Division in Silver Spring, Maryland
-- the predominant simulation company of its time,
didn't extend into the information age.

Should you find other links to SINGER, we will add them to these pages.

After being acquired by the Singer Company, the Link Divsion was moved to 11800 Tech Road in Silver Spring, Maryland. This facility contained military simulators and the first commercial (power plant) simulators made in Silver Spring. (Singer's first power plant simulator was made in the Advanced Products Division in California)

About 1974, expansion in the business caused Singer to add an additional facility at Industrial Parkway, about 2 blocks from the Tech Road site. This was, of course, called the Parkway Center. The Parkway Center held commercial simulators, while Tech Road held both commerical and military projects.

The Tech Road and Parkway buildings have been remodeled since the Singer days. Currently they appear as follows (click on the image to see a larger version):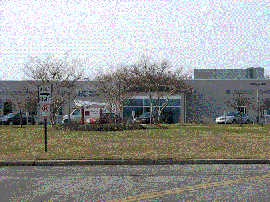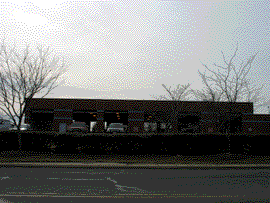 The Tech Road building was expanded, and for a short time the Parkway Center was not used. Later business expansion caused Singer to lease the building again.

Due to significant increase in commerical business in the early 1980's, caused by changes in government regulations, an additional facility was set up on McGaw RD in Columbia, MD. This was a 15-20 minute drive from the first two facilities.

The McGaw Road facility currently looks like:



Around this time, the Simulation Systems Division headquarters in Binghamton, NY took the U.S. aircraft projects to its facility, leaving Silver Spring with commercial projects and non-flight military projects.

In 1988, investor Paul Bilzerian bought the Singer company with borrowed financing. He later sold the company in pieces, but ran into some trouble with his finances and stock dealings .

Bilzerian, in spite of his problems, managed to live well .

A summary of Link history appears at the website of the company now called Link (part of L-3).
Some historical information on Isaac Singer and his attitude toward his invention of the first practical sewing machine appears here.

An example of one of the commercial power plant simulators (click on picture to see a larger version) is: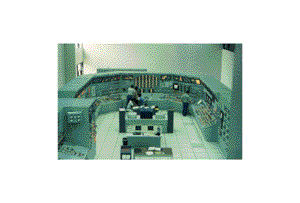 RETURN TO PREVIOUS PAGE

RETURN TO HOME PAGE
This file last modified on June 17, 2020